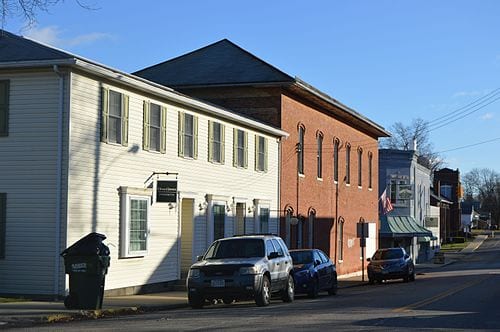 Lancaster Furnace & Air Conditioning
Quality HVAC Services in Thornville, OH
Lancaster Furnace & Air Conditioning is proud to serve the residents of Thornville, OH! If you're located in Thornville, OH, and looking for quality Heating, Cooling, or Indoor Air Quality services, choose us for your next repair, maintenance, or installation needs! We service all brands of HVAC equipment, no matter how old. We're the experts in furnace repair, A/C maintenance, heat pump repair, humidifier installation, tune-ups, and much more. Schedule services today!
Getting to Know 
Thornville, OH
Located in Perry County, Ohio, the Village of Thornville about 20 miles north of New Lexington, the county seat. It has a population of around 1,008 residents. Originally called Lebanon, Thornville was laid out around 1811. It has had a post office with that name in operation since 1820. It is three miles south of Interstate 70, not far from Lancaster, Newark, and Zanesville.
Town officials encourage people visiting Thornville to stop and enjoy dining, shopping, and entertainment offered by the many local businesses. Throughout the year, the village hosts a variety of events that include the Thorndunker Tournament, the Lions Country Craft Fair, along a variety of parades.
In addition to Thornville's community events, visitors and residents can enjoy the many surrounding amenities including Buckeye Lake with fishing, swimming, boating, waterfowl hunting, and more. Just north is Dawes Arboretum which has more than 3,000 species of trees, shrubs, and other plants. To the south is the 4,500 acre Perry State Forest, offering the state's largest ATV area, as well as over 18 miles of horseback riding trails.
We're the HVAC Experts in
 Thornville, OH
At Lancaster Furnace & Air Conditioner, your comfort comes first. If you're searching for an HVAC professional, we have certified Heating, Cooling, and Indoor Air Quality technicians who will get the job done in Thornville, OH! We can tailor a variety of solutions to suit anyone's needs and budget.
Our company cares about our customers, and we're excited to serve the people of Thornville. We pair our cutting-edge products with superior customer support to leverage the most value at the most competitive rates for our customers. We also have fast and easy finance options and special online deals. Because of all this, we have established ourselves as a reputable and preferred HVAC company of choice all across Ohio.
On any job, any day of the week, our HVAC service vehicles show up to your door promptly, as scheduled, always calling ahead 30 minutes to notify you when we are en route; these vehicles are always fully stocked and outfitted with all the latest HVAC tools and equipment using the latest technology. They carry a wide range of HVAC system filters, replacement parts, tools, and much more. 
We look forward to making a difference in your home. Schedule services with us today! We're available by phone at (740) 625-2320, or you can shoot us a message by submitting our contact form.