Humidifiers in Lancaster, OH
Increase the Humidity

 in Your Home
If you're looking for a way to increase the humidity levels in your home (especially during the winter), we have a selection of humidifiers that work with all budgets and are priced affordably. Air quality experts say the ideal relative humidity level is between 30% and 50%. If your level is too low or too high, you'll begin to notice problems like mildew, mold, dry skin, and bloody noses, etc. Schedule humidifier services with us at Lancaster Furnace & Air Conditioning!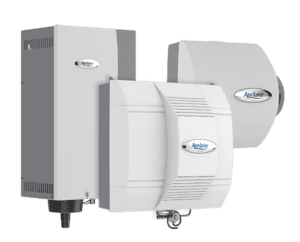 Helps to Protect skin and other health benefits

Keeps Bacteria and viruses at bay
Improving Indoor Air Quality with
Humidifiers
Learn more about how a whole-house humidifier, or a small space humidifier can make a difference in your home and improve the quality of the air you breathe daily.
Although there are a variety of styles of humidifiers, they all do the same thing: humidifiers add moisture to the air. This moisture increases the level of moisture in your home, penetrating the air molecules you breathe, which goes a long way in alleviating a lot of common cold-weather conditions. This can also help reduce the static electricity in your home (common during Ohio's winter months) and prevent dry cracking in paint and wood furniture. Most importantly, humidifiers can help to improve indoor air quality and relieve a variety of health issues, such as dry skin and bloody noses.
Exploring the Benefits of Humidifiers
Is your skin dry, or lips chapped inside your own home? The moisture humidifiers provide added protection to your skin.
Do you have wood floors, tables, chairs, or other wood furniture? Humidifiers add a moisture sealant to protect from cracks and dryness.
Reduce static electricity: w

ithout any moisture, an electrical charge is allowed to build-up.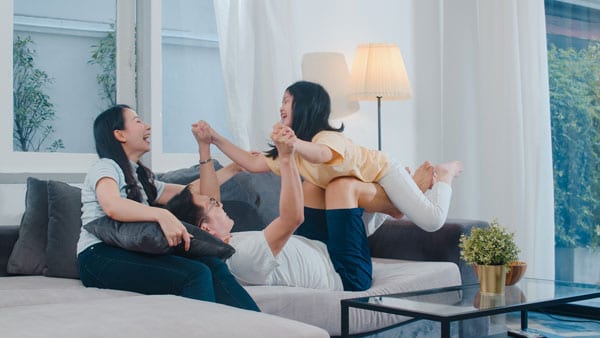 Health Effects of Poor 
Indoor Air Quality
By reducing or eradicating airborne contaminants floating around we might not be aware of, we decrease associated health problems. However, the problem with indoor air pollution, what makes it insidious, is that a great deal of the health problems aren't evident immediately after exposure. Because some forms of indoor air pollution can linger for years and cause severe health problems down the road, it would behoove a homeowner not to investigate, or to educate themselves, and to find out what's floating around in the air in their home.
Short-Term Effects
Headaches, irritation of the eyes, nose, and throat, dizziness, fatigue, tiredness
Itchy skin
Asthma irritation 
Long-Term Effects
Respiratory diseases
Trouble breathing
Heart disease
Cancer
There are many types of humidifiers on the market, but which one is best for your specific HVAC system?
Central Humidifiers
Central humidifiers are installed directly into your home's heating and AC systems. Then, they can regulate the level of humidity throughout the entire home. These humidifiers are often the most pricey option, but the most effective. 
Steam Vaporizer
Steam humidifiers work by electrically boiling water to create humidity in the form of steam. The steam is then picked up and pushed throughout the ventilation system. Steam humidifiers are the fastest and most efficient way to increase and maintain a good level of humidity in your home. They provide the purest and most natural form of indoor humidity. Steam humidifiers are able to run moisture regardless of the condition of your HVAC system.
Bypass Humidifiers
Bypass humidifiers add moisture to warm air via a furnace. They take warm air from the home's heating ducts and pass it through a water tray. Bypass humidifiers typically need to drain their water supply, however. So if you don't have a floor drain, you can always have a drain-less bypass humidifier installed. These reuse their water supply, meaning that they use less water.
Fan-Powered Humidifiers
A fan-powered humidifier uses a fan to push air through the water tray for increased water evaporation. Fan-powered humidifiers are able to produce up to a gallon more of humidity per day compared to other humidifiers. They're smaller and more energy-efficient, as the internal fan uses the same amount of electricity as a 25-watt light bulb.
The 
Lancaster Furnace & Air Conditioning

Experience
Whether you need a new system installation, a repair, or want a qualified technician for preventative maintenance, we at Lancaster Furnace & Air Conditioning strive to make the whole process — from the first call to our technicians leaving your home — a fast and positive experience you'll tell your friends and family members about. We strive to provide experiences that you'll leave a 5-star review about!
When you call us, a friendly, courteous customer service representative will answer and work with you to schedule services. Our service technician(s) will call you prior to your appointment to confirm their ETA. We'll be respectful and clean upon entering your home. Upon service completion, we'll go over everything with you and answer any questions. We won't leave until the job is done with 100% satisfaction.