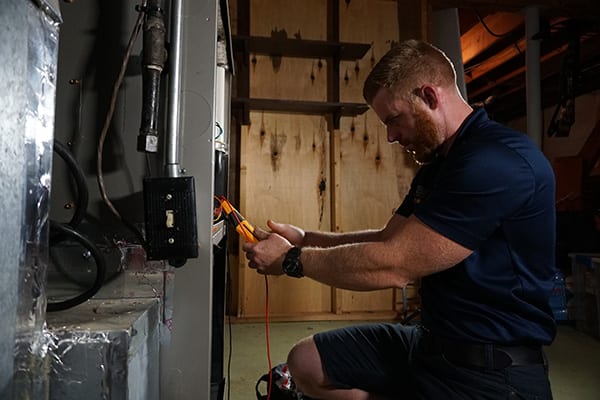 Heating Services in Lancaster, OH
Stay
Warm

 During the Winter.
At Lancaster Furnace & Air Conditioning, your comfort comes first. With our range of heating services, you no longer have to live in discomfort! Regardless of what your unique home heating system needs may be, Lancaster Furnace & Air Conditioning can help you with anything related to your furnace, heat pump, or heating components, whether it be emergency or non-emergency.






Heating 
Services

You Can Trust.
No matter what your heating system needs may be, Lancaster Furnace & Air Conditioning can deliver satisfying results. We're experts in gas and electric furnaces, heat pumps, boilers, and more. We offer the best heating services in Fairfield County, OH. Schedule heating services today!
Furnace Installation & Replacement
Heat Pump Installation & Replacement
4 Home Heating 
Safety Tips
We hope you enjoy a warm and cozy winter in your comfortable homes. More important than comfort, however, we recommend you keep your home safe throughout the winter and holidays. We put together the following general home heating safety tips:

create safe spaces
Anything that is flammable or combustible should be kept at least three feet away from any and all heating equipment and heat sources, including furnaces, fireplaces, and portable space heaters. This area should also be a "kid free zone."

report gas concerns
If you smell gas in your home or emanating from your gas heater, do not light the appliance or ignite it. Leave your home immediately if you suspect gas is leaking and call your local fire department or gas company before re-entering.

Use safe heat sources
Never plug more than one heat-producing appliance (like a portable stove or space heater) into a single electrical outlet at any one time. Also, remember to always turn off portable heaters upon leaving the room they're used in and especially before going to bed.

TEST SMOKE ALARMS
Don't forget to test your smoke alarms every month and make sure you have carbon monoxide (CO) alarms installed throughout your home to avoid the risk of CO poisoning and test them every month as well. Replace batteries for all alarms periodically, and as needed.
Heat Pump Services in Lancaster, OH
We Can Service Your
Heat Pump
A heat pump is part of a heating and cooling system and is installed outside your home. Like an air conditioner, it can cool your home, but it's also capable of providing heat. In cooler months, a heat pump pulls heat from the cold outdoor air and transfers it indoors, and in warmer months, it pulls heat out of indoor air to cool your home.
How Does a Heat Pump Work?
They are powered by electricity and transfer heat using refrigerant to provide comfort all year round. Because they handle both cooling and heating, homeowners may not need to install separate systems to heat their homes. In colder climates, an electric heat strip can be added to the indoor fan coil for additional capabilities. Heat pumps do not burn fossil fuel like furnaces do, making them more environmentally friendly.
Heating Repair & Replacement Services in Lancaster, OH
Should I
Repair

or

Replace

My Heating System?
All homeowners find themselves answering this question eventually. The answer, however, is different for each home and set of circumstances. We've put together a quick guide to determine whether you should repair your heating system, or replace it instead.
Learn more about Furnace Repair and Furnace Replacement »
You Should Repair Your Heating System if:
The repair is relatively cheap and simple.
This is your first need for repair
The unit is under 15 years of age
You Should Replace Your Heating System if:
The cost of repair is too high
Long history of repairs
Unit is over 15 years of age
Long-Term Savings on Your
Energy Bill
After each season of usage, a furnace develops wear and tear from the strain of operating, while it also begins to collect dust and dirt build-up. This wears down on their efficiency, as they need more power than before to operate at the same level. A cared-for system runs at its best, and shares that love right back in lower heating costs.
According to the Department of Energy, old systems have an AFUE rating (the ratio of heat generated compared to the amount of fuel required) of about 56% to 70%. Newer, high-efficiency heating systems can convert over 90% of the energy used into heat using condensed flue gases for less wasted energy.
The HEAting Installation Experts in Lancaster, OH
Upgrade Your
Heating System
The experts on our staff are experienced in installing many different kinds of heaters, including furnaces, boilers, and more. Our Install Team will come out and replace your heating system if it's old or has extensive issues or damage. We'll dispose of your old equipment in an environmentally friendly manner. We can talk with you to discuss your home's needs and help you to decide which type of heating system is best for your specific situation.
We only offer top-of-the-line products from reputable manufacturers for installation. We have products for all budgets, and we offer HVAC financing.
We'll help you get the best possible heating system for your home by discussing several factors with you. These include:
The size of your home
The number of furnaces you have or want
Whether you've been satisfied with your current heating system
How often you turn on the heat
How warm you like to keep your home
Whether saving energy is a priority for you or not
HVAC Financing Options in Lancaster, OH
Buy
Today,

Pay Over Time.
At Lancaster Furnace & Air Conditioning, we have some outstanding HVAC finance offers we have available for our highly valued customers. In addition, we have partnered with several different financial institutions to help our customers keep their homes comfortable year-round. Learn more and apply today!