Dehumidifiers in Lancaster, OH
Decrease the Humidity

 in Your Home
Purchasing a dehumidifier will help you lower the level of humidity in the air and keep moisture within that ideal range. This is helpful for optimal health and comfort. Furthermore, dehumidifiers can help eliminate musty smells lingering in a home and stop mildew and mold from developing by removing the excess moisture from the air. Schedule dehumidifier services with us at Lancaster Furnace & Air Conditioning!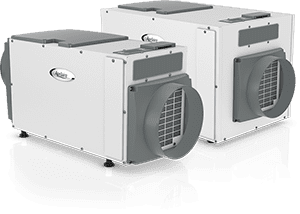 Removes Moisture and Condensation

Improving Indoor Air Quality with
Dehumidifiers
Learn more about how a dehumidifier can make a difference in your home and improve the quality of the air you breathe daily.
Experts say the relative level of humidity in a residential home should be kept between 30 and 50 percent. If humidity is higher than 50 percent, it can make the place uncomfortable and cause health concerns like asthma and allergy symptoms. Furthermore, it can give your AC system problems. For all these reasons, investing in a whole-home dehumidifier will improve your home's Indoor Air Quality during the summer. Whole-house dehumidifiers are a smart investment that helps ensure you and your loved ones' overall health and comfort.
Exploring the Benefits of Dehumidifiers
Too much moisture allows for mold and mildew to grow. Dehumidifiers dry out your space and help to eliminate this problem.
Dehumidifiers enable you to keep your thermostat setting a little higher while still allowing you to feel cooler. As a result, your electricity bill should see a decrease.
Did you know your body isn't able to sweat and cool itself down when there's too much moisture in the air? Dehumidifiers help you feel cooler at higher temperatures.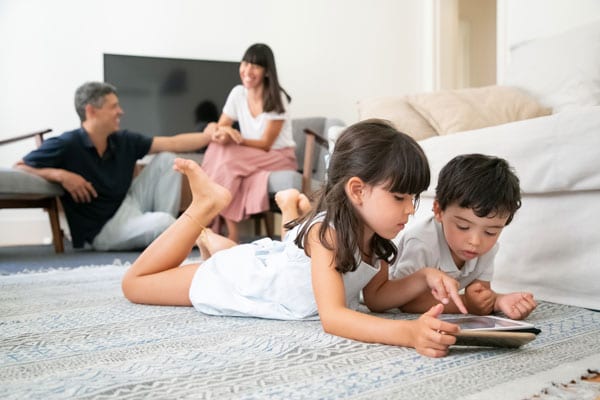 Health Effects of Poor 
Indoor Air Quality
By reducing or eradicating airborne contaminants floating around we might not be aware of, we decrease associated health problems. However, the problem with indoor air pollution, what makes it insidious, is that a great deal of the health problems aren't evident immediately after exposure. Because some forms of indoor air pollution can linger for years and cause severe health problems down the road, it would behoove a homeowner not to investigate, or to educate themselves, and to find out what's floating around in the air in their home.
Short-Term Effects
Headaches, irritation of the eyes, nose, and throat, dizziness, fatigue, tiredness
Itchy skin
Asthma irritation 
Long-Term Effects
Respiratory diseases
Trouble breathing
Heart disease
Cancer
4 Benefits of
Dehumidifiers
There are many benefits of having a dehumidifier as a part of your HVAC system.
SAFEGUARD AGAINST ALLERGIES
Smaller living spaces often have finite levels of ventilation and can become more vulnerable to certain allergy triggers. As such, particles from mold, mildew, and dust (among others) flourish when the humidity levels increase. Dehumidifiers are excellent choices to remove the moisture from the air, decreasing the likelihood of allergens multiplying.
THEY'RE QUIET and Stealthy
Like most central air conditioning systems, dehumidifiers hardly ever get noticed when looking at the home. They are efficient at drying out the air with very little sound output. Visitors won't even hear your unit.
REDUCTION IN UNPLEASANT ODORS
Things like mold and mildew aren't just hard to look at; they smell bad too. If your home has a lingering smell that is musty or rotting in the areas around your basement, bathroom, laundry room, or anywhere associated with water or dampness, dehumidifiers help in reducing and removing the odor.
PROTECTION FROM DAMAGE
The more moisture in a home, the more likely mold can develop and thrive and create damage. In addition to paying to replace damaged items, removing mold after the damage is done is costly by itself. As such, utilizing a dehumidifier in a home helps prevent these added expenses and prolongs the life of what you own.
The 
Lancaster Furnace & Air Conditioning

Experience
Whether you're needing a new system installation, looking for repair services, or want a qualified technician for preventative maintenance, we at Lancaster Furnace & Air Conditioning strive to make the whole process — from the first call to our technicians leaving your home — a fast and positive experience you'll tell your friends and family members about. We strive to provide experiences that you'll leave a 5-star review about!
When you call us, a friendly, courteous customer service representative will answer and work with you to schedule services. Our service technician(s) will call you prior to your appointment to confirm their ETA. We'll be respectful and clean upon entering your home. Upon service completion, we'll go over everything with you and answer any questions. We won't leave until the job is done with 100% satisfaction.