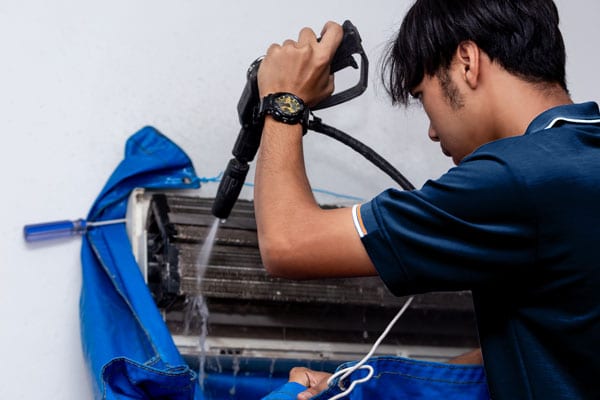 Indoor Air Quality Services in Lancaster, OH
Improve the
Air You Breathe.
At Lancaster Furnace & Air Conditioning, your comfort comes first. That's why we provide a wide range of Indoor Air Quality products and services. You can breathe better air starting today! Regardless of what your unique home HVAC system is, we can install products like Whole-Home Humidifiers and Wi-Fi thermostats that will improve your quality of indoor air, give your family an extra boost of comfort. Schedule Indoor Air Quality services today!
Indoor Air Quality Quick Guide






Indoor Air Quality 
Services

You Can Trust.
No matter what your Indoor Air Quality wants and needs may be, Lancaster Furnace & Air Conditioning can deliver satisfying results. We're experts in humidifier installation, thermostat installation, media air cleaners, iWave-R installation, and much more! Schedule Indoor Air Quality services today!

Humidifiers
Reach optimal indoor humidity levels by installing a humidifier into your existing HVAC system.
LEARN MORE »

UV Lights
UV Lights have been proven to kill harmful bacteria and other living organisms in the air.
LEARN MORE »
Thermostats
Take control over the temperature of your indoor air with a smart thermostat upgrade.
LEARN MORE »

Dehumidifiers
A dehumidifier will help you lower the level of humidity in the air and keep moisture within an ideal range.
LEARN MORE »

Media Air Filters
Trap dust, pollen and other pollutants from floating throughout your indoor air.
LEARN MORE »

iWave-R
The iWave-R air purifier is an effective system that utilizes yout existing ductwork.
LEARN MORE »
Limited Time
Save $5 monthly on Our Gold Plan Now!
Understanding 
Indoor Air Quality
If you're looking to improve the quality of air in your home, it's essential to understand the importance and benefits of IAQ.
What is indoor air quality?
Indoor Air Quality (IAQ) is defined as the quality of air within a residential dwelling or other building, and how this relates to the health, general well-being, and comfort of the people who are breathing the air.
When most people think of air pollution, they think of it as being an outdoor problem, centered primarily in large industrialized cities where smog and congestion can be seen as a haze floating around in the air. Often people visualize images of smokestacks and chimneys in the distance, or exhaust pipes dissipating fumes amid a maze of traffic. In all of this, most people rarely imagine that the air inside their homes is actually more polluted than outdoor air.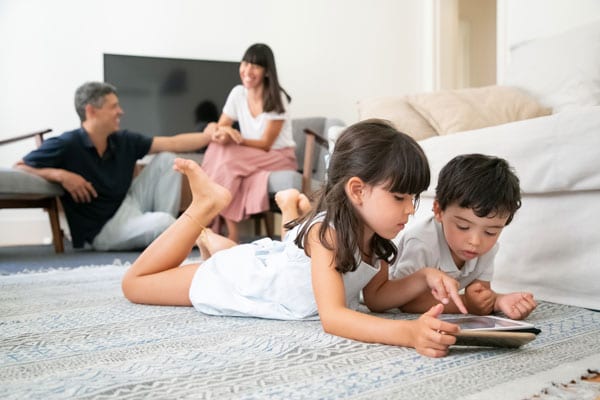 Why is Indoor air quality important?
Because a growing body of research is indicating the air inside our homes and workplaces is often by far more polluted than the air we are breathing outdoors, health officials are trying to raise awareness about the importance of Indoor Air Quality. Being circulated throughout the typical home, researchers find all sorts of things that are harmful to be breathing, things like smoke from tobacco, lead particles, bacteria, asbestos, fire-retardants, formaldehyde, radon, carbon monoxide, and other hazardous gases and chemicals, on top of mold and mildew. Even chemicals that are considered volatile used daily in certain household cleaners are more prevalent than most residents realize.
With so many people spending so much of their time inside (and especially now since COVID-19), Indoor Air Quality is something everyone would benefit from being aware of, especially since modern homes are sealed so air tight. Unless you have sufficient air filtration mechanisms in place with adequate ventilation, indoor air pollution particles, gases and smoke are unable to escape. Because of this, health officials are raising awareness to warn people about Indoor Air Pollution as it has a far greater effect on our health, well-being, energy levels, and mood than previously thought.
The Indoor Air Experts in Lancaster, OH
4 Easy Ways to Improve
 Indoor Air Quality
"No Smoking" Zone
Cigarette smoke in a home can linger for a long time, causing harm to all who breathe that air. Not to mention the smell, stained walls furniture. We recommend designating a smoking area outdoors.
Vacuum Regularly
Carpets act somewhat like a filter by capturing tiny particles like dust and dirt and other impurities such as dander and things brought into the home from the outside. Because they tend to trap all these particles in their fibers, keeping them clean by vacuuming once a week, (preferably using a HEPA filter vacuum) helps them to do this better and improve the air quality in your home.
Use proper ventilation
There are two places that cause issues: kitchens and bathrooms. Gas stoves are known to release dangerous gases such as nitrogen dioxide and carbon monoxide. Electric burners and stoves are no exception. Bathrooms need proper ventilation to control humidity levels.
Preventative Maintenance
Our certified technicians perform an extensive list of procedures that include cleanings and examinations; they carefully analyze your HVAC system and conduct a list of system checks and inspections; they analyze the condition of your air ducts and check your system's air filters and look for any other area that merits attention.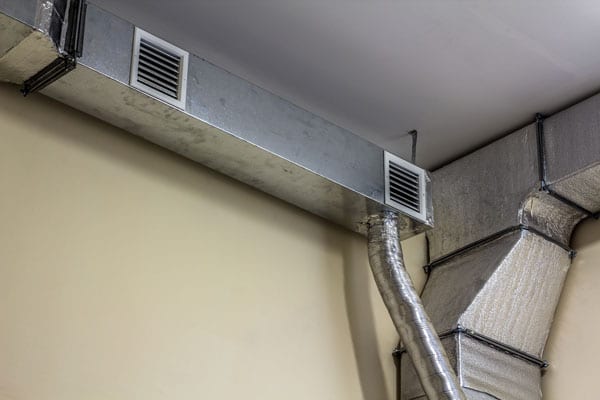 Get Your 
Air Ducts 

Cleaned
Regular duct cleanings can have many benefits on your home's indoor air quality. We have limited availability for duct cleaning services. Call us today for more information!
Benefits of Duct Cleaning
Removes unpleasant smells
Eradicates allergens
Improves airflow throughout the home
Prevents equipment failure
Health Effects of Poor 
Indoor Air Quality
By reducing or eradicating airborne contaminants floating around we might not be aware of, we decrease associated health problems. However, the problem with indoor air pollution, what makes it insidious, is that a great deal of the health problems aren't evident immediately after exposure. Because some forms of indoor air pollution can linger for years and cause severe health problems down the road, it would behoove a homeowner not to investigate, or to educate themselves, and to find out what's floating around in the air in their home.
Short-Term Effects
Headaches, irritation of the eyes, nose, and throat, dizziness, fatigue, tiredness
Itchy skin
Asthma irritation 
Long-Term Effects
Respiratory diseases
Trouble breathing
Heart disease
Cancer
HVAC Financing Options in Lancaster, OH
Buy
Today,

Pay Over Time.
At Lancaster Furnace & Air Conditioning, we have some outstanding HVAC finance offers we have available for our highly valued customers. In addition, we have partnered with several different financial institutions to help our customers keep their homes comfortable year-round. Learn more and apply today!
Lancaster Furnace & Air Conditioning
Recent Indoor Air Quality Blog Posts
As early spring nears, you are likely experiencing a thrill of anticipation for the arrival of...
read more
"Do UV bulbs have a positive effect on the air quality within your home?" Our response is,...
read more



Improve Your Indoor Air Quality