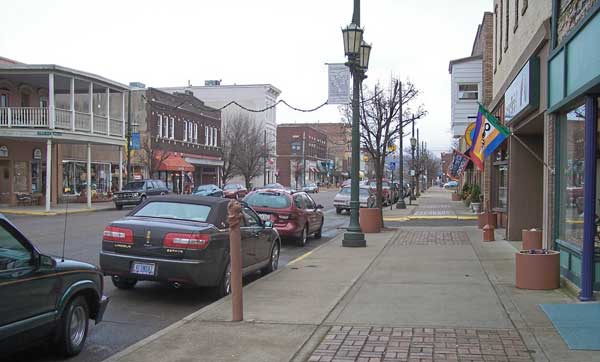 Lancaster Furnace & Air Conditioning
Quality HVAC Services in Logan, OH
Lancaster Furnace & Air Conditioning is proud to serve the residents of Logan, OH! If you're located in Logan, OH, and looking for quality Heating, Cooling, or Indoor Air Quality services, choose us for your next service call! We service all brands of HVAC equipment, no matter how old. We're the experts in furnace repair, A/C maintenance, heat pump repair, humidifier installation, tune-ups, and much more. Schedule services today!
Getting to Know 
Logan, OH
Located in Hocking County, Ohio, the City of Logan has a population of 7,020 according to recent population estimates. It is Hocking County's seat, which is 48 miles southeast of Columbus along the Hocking River. Greg Fraunfelter is the current mayor.
Logan was named in honor of Chief Logan of the Mingo Indian tribe. Chief Logan and his tribe lived in the area during pioneer and settlement times. In 1816, Ohio Gov. Thomas Worthington established the community. In 1839, Logan became a city. On Dec. 4, 2013, Logan became the first city in Ohio to open a double roundabout; it was installed at the crossing of U.S. Route 33 and State Route 664.
Because the town is the home of the only remaining washboard manufacturing company in the nation, Logan hosts a celebration of the washboards every year on the Thursday before Father's Day weekend. The downtown streets are said to come alive with the celebration of the washboard as a musical instrument for this Washboard Music Festival because the Columbus Washboard Company's washboards are still in use throughout the world as either laundry instruments, musical instruments or decorations.
In October of every year, the Logan High School hosts their marching band festival, the Logan Fall Festival of Bands where bands who've been invited to come perform at the festival entertain spectators with their routines, many of which are designed specially for the festival.
During the last week of July, the Insea Sound Shop of Nelsonville, Ohio, holds the annual Diamond Music Festival at the Isaac Walton Clubhouse, situated on the banks of Lake Logan.
We're the HVAC Experts in
 Logan, OH
At Lancaster Furnace & Air Conditioner, your comfort comes first. When you need a professional, we have certified Heating, Cooling, and Indoor Air Quality technicians who will get the job done in Logan, OH! We can tailor a variety of solutions to suit anyone's needs and budget.
We care about our customers, and we're excited to serve the people of Logan. We pair our cutting-edge products with superior customer support to leverage the most value at the most competitive rates for our customers. We also have fast and easy finance options and special online deals. Because of all this, we have established ourselves as a reputable and preferred HVAC company of choice all across Ohio.
On any job, any day of the week, our HVAC service vehicles show up to your door promptly, as scheduled, always calling ahead 30 minutes to notify you when we are en route; these vehicles are always fully stocked and outfitted with all the latest HVAC tools and equipment using the latest technology. They carry a wide range of HVAC system filters, replacement parts, tools, and much more. 
We look forward to making a difference in your home. Schedule services with us today! We're available by phone at (740) 625-2320, or you can shoot us a message by submitting our contact form.