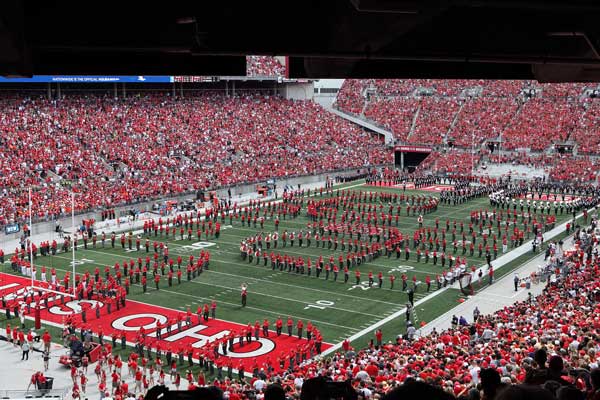 Lancaster Furnace & Air Conditioning
Quality HVAC Services in Columbus, OH
Lancaster Furnace & Air Conditioning is proud to serve the residents of Columbus, OH! If you're located in Columbus, OH, and looking for quality Heating, Cooling, or Indoor Air Quality services, choose us for your next service call! We service all brands of HVAC equipment, no matter how old. We're the experts in furnace repair, A/C maintenance, heat pump repair, humidifier installation, tune-ups, and much more. Schedule services today!
Getting to Know 
Columbus, OH
The thriving City of Columbus isn't merely just the state capital of Ohio and the home of the beloved Ohio State University Buckeyes. Columbus is also the most heavily populated city in the state by a long shot. With nearly 900,000 people estimated to reside in Columbus as of 2019, the population of Columbus is almost three times that of any other city in Ohio. It is also ranked as the 14th most populous city in the nation; currently, Columbus is ranked number two in the midwest, second only to Chicago, and still growing.
Most people know Columbus was named after the historic explorer, Christopher Columbus. The city began as a string of American Indian settlements along the banks of the Scioto River. Franklinton, which is now a city neighborhood, was the first European settlement; it was first laid out in the year 1797.
With a diverse economy based on government, insurance, education, banking, defense, food, aviation, clothes, steel, logistics, medical research, energy, health care, retail, hospitality, and technology, the metropolitan area is home to the world's largest private research and development foundation, the world's largest clearinghouse of chemical information and last but not least, The Ohio State University, which is among the largest and most prestigious universities in the nation. Yet these are merely a few things. We could fill up entire pages on the rich culture and history of Columbus, where one can find a seemingly endless supply of things to do.
We're the HVAC Experts in
Columbus, OH
At Lancaster Furnace & Air Conditioner, your comfort comes first. When you need a professional, we have certified Heating, Cooling, and Indoor Air Quality technicians who will get the job done in Columbus, OH! We can tailor a variety of solutions to suit anyone's needs and budget.
We care about our customers, and we're excited to serve the people of Columbus. We pair our cutting-edge products with superior customer support to leverage the most value at the most competitive rates for our customers. We also have fast and easy finance options and special online deals. Because of all this, we have established ourselves as a reputable and preferred HVAC company of choice all across Ohio.
On any job, any day of the week, our HVAC service vehicles show up to your door promptly, as scheduled, always calling ahead 30 minutes to notify you when we are en route; these vehicles are always fully stocked and outfitted with all the latest HVAC tools and equipment using the latest technology. They carry a wide range of HVAC system filters, replacement parts, tools, and much more. 
We look forward to making a difference in your home. Schedule services with us today! We're available by phone at (740) 625-2320, or you can shoot us a message by submitting our contact form.