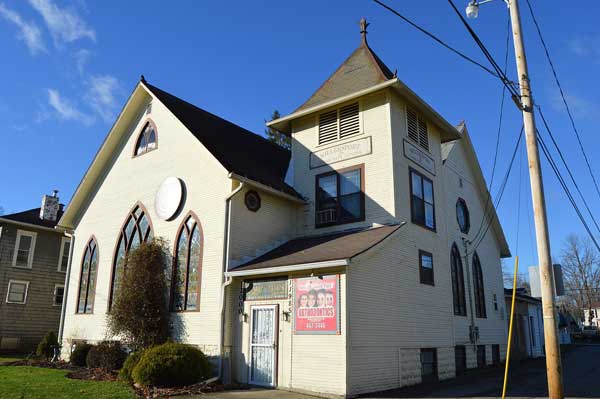 Lancaster Furnace & Air Conditioning
Quality HVAC Services in Millersport, OH
Lancaster Furnace & Air Conditioning is proud to serve the residents of Millersport, OH! If you're located in Millersport, OH, and looking for quality Heating, Cooling, or Indoor Air Quality services, choose us for your next service call! We service all brands of HVAC equipment, no matter how old. We're the experts in furnace repair, A/C maintenance, heat pump repair, humidifier installation, tune-ups, and much more. Schedule services today!
Getting to Know 
Millersport, OH
Located in Fairfield County, the Village of Millersport is a beautiful rural community near Buckeye Lake with a population of 1,072 residents. Millersport is famous for its annual Sweet Corn Festival the first week of every September, which draws in crowds of visitors for shows, a parade, music, festivities and dancing.
Laid out by Mathias Miller in 1825 as a port of trade for the Ohio-Erie Canal, a post office has been in operation in the village since 1839. Lancaster Street runs through the town's downtown, which is northeast of the city.
We're the HVAC Experts in
 Millersport, OH
At Lancaster Furnace & Air Conditioner, your comfort comes first. If you're searching for an HVAC professional, we have certified Heating, Cooling, and Indoor Air Quality technicians who will get the job done in Millersport, OH! We can tailor a variety of solutions to suit anyone's needs and budget.
Our company cares about our customers, and we're excited to serve the people of Millersport. We pair our cutting-edge products with superior customer support to leverage the most value at the most competitive rates for our customers. We also have fast and easy finance options and special online deals. Because of all this, we have established ourselves as a reputable and preferred HVAC company of choice all across Ohio.
On any job, any day of the week, our HVAC service vehicles show up to your door promptly, as scheduled, always calling ahead 30 minutes to notify you when we are en route; these vehicles are always fully stocked and outfitted with all the latest HVAC tools and equipment using the latest technology. They carry a wide range of HVAC system filters, replacement parts, tools, and much more. 
We look forward to making a difference in your home. Schedule services with us today! We're available by phone at (740) 625-2320, or you can shoot us a message by submitting our contact form. 
Local Reviews
for Millersport, OH
Five Star Heating & Cooling Group
Rated
5.0
out of 5 stars based on
4
customer reviews
Powered by Nearby Now
---
Wonderful customer service and price quote.
Sue

-

Millersport

,

OH



Review of Five Star Heating & Cooling Group
---
We were very satisfied with the service, and professionalism.
Bendig

-

Millersport

,

OH



Review of Five Star Heating & Cooling Group
I recommend this company as we have had poor service from other companies in the past. It is refreshing to have reliable, honest Service.
---
great service
Tom

-

Millersport

,

OH



Review of Five Star Heating & Cooling Group
---
Great service
Maryann

-

Millersport

,

OH



Review of Five Star Heating & Cooling Group
Technician found blockage caused by bird's nest in furnace pipe that previous technician did not find.
---
Randal S.
160116
Near
N Bank Rd,

Millersport

,

OH

43046
Fred N.
Performed a tune-up and safety check-up for a AC unit. When I arrived Jody advised me she wanted the system checked out as they have only been at the home for about 2 weeks and wanted to go over the system before they use it. After inspection found system to have great pressures and temperatures and no signs of system freezing.
Near
Shepard Ave,

Millersport

,

OH

43046
Tony C.
Upon arrival I completed diagnostics and found that breaker for a/c was turned off. I flipped breaker on and a/c came on. I gave unit a few minutes and checked temp split. At arrival temp in house was 82. At departure temp was 77. Supply was at 51. The system is operational upon departure.
Near
N Bank Rd,

Millersport

,

OH

43046
Dallas S.
I completed a scheduled maintenance agreement on a A\C upon arrival system checked out as it should.
Near
Blacklick-Eastern Rd NE,

Millersport

,

OH

43046
Tony C.
Performed a diagnostic on an American Standard Electric Furnace and Air Conditioner. I diagnosed lockout as the issue. I checked pressures after the diagnostic and verified heat pump is working properly.
Near
Blacklick-Eastern Rd NE,

Millersport

,

OH

43046
Brandon M.
I did a diagnostic on a 2012 Goodman Gas Furnace. Upon initial inspection of the furnace found it it was showing code 13 for pressure switch bolt. Reset furnace turned it back on created a call for heat was still showing code 13 pressure switch fault checked voltage across pressure switch found it had voltage to the pressure switch but it had very loose connections.
Near
S Bank Rd NE,

Millersport

,

OH

43046
Russell B.
12749 cherry lane strahler residents
Near
Cherry Ln,

Millersport

,

OH

43046
Josh A.
On arrival found bad inducer limit will not reset jumped for heating. Blower wouldn't come on. Tested control board to motor blower sometimes doesn't get a call from blower control board system would run once after cycling power. System need blower control board and inducer limit.
Near
Cherry Ln,

Millersport

,

OH

43046